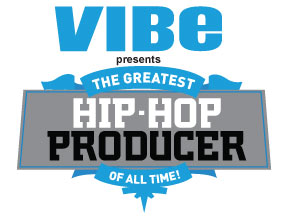 Y ha llegado la final del concurso de Vibe que busca al mejor productor de Hip-Hop! El día de hoy la revista en línea publicó a los 8 finalistas provienentes de las 4 categorías en las que dividieron el estilo de producción (Homegrown sound, Mass appeal, Soul sample y Boom Bap).
Por el momento la competencia continúa dentro de cada categoría y tenemos a Dr. Dre vs. The Bomb Squad, The Neptunes vs. Timbaland, Kanye West vs. J Dilla y DJ Premier vs. RZA. Hasta el momento creo que todo fluirá predeciblemente, pero ¿qué pasará cuando Mass appeal se enfrente con Boom Bap? ¿o Dilla vs. Dre? ¿Ganará el productor o la fama que tenga con la gente que esta votando?
Caiganle a la página de Vibe y voten!