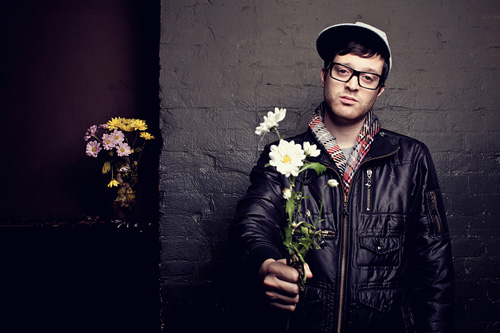 Ese Nottz se ha estado aventando buenas producciones de soul y esta vez trabajó con otro favorito de la casa, Mayer Hawthorne, en el track "I need you".
Según Mayer es un cover a Otis Leavill que le salió naturalmente después de escuchar varios beats que Nottz le envió y ese se le quedó grabado porque tenía la misma progresión de acordes que el original.
"The song is a cover of a cat named Otis Leavill which is one of my all time fav soul sides, but relatively unknown 45. I don't think Nottz even knew it. I actually even made up some of the words because no one could make out what he said in the original. ha!".
("La canción es un cover de un hombre llamado Otis Leavill, que es uno de mis temas favoritos de soul, aunque es un (disco de) 45" relativamente desconocido. No creo que incluso Nottz lo conociera. De hecho yo inventé algunas de las palabras, porque nadie pudo entender lo que Leavill decía en la original. Ha!")
La canción está incluida en un sencillo editado en vinyl por Stones Throw que contiene las versiones vocal e instrumental de un lado, y del otro una ilustración de Freegums.
Si quieren escuchar la versión original de Otis Leavill descarguen la mixtape de soul que armó Mayer el año pasado, Soul with a hole vol. 1, es el segundo track.