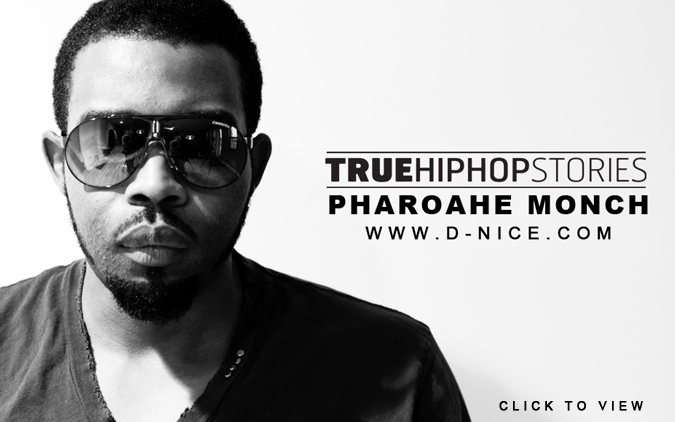 Oh no! Miren a quién incluyó D-Nice en el último episodio de True Hip-Hop stories!
Esta vez es Pharoahe Monch que cuenta un par de anécdotas de los dos hits que hizo en su época Rawkus: "Simon says" y "Oh no". Por ejemplo, cómo Mos Def fue el origen de semejante coro.
Además da avances de W.A.R. (su tercer álbum solista), un verso, lo que podremos encontrar temáticamente en él y sus problemas con el asma.
The new album is called W.A.R., is acronim for We Are Renegades. It's called the all free thinking people, all artists who are renegades in the filth that they do (musically or whatever). Cause I feel like industry doesn't want free thinking people, artistic people for that matter, they want cookie cut. The establishment want you to shut up, wants you to be outspoken, so this album kinda speaks to that tone: war against authority, music industry, establishment, war wihthin ourselves, my asma (especifically) or things of that nature."
(El nuevo álbum se llama W.A.R. (Guerra), es el acrónimo de We Are Renegades (Somos renegados). Se refiere a todas las personas que piensan libremente, a todos los artistas que hacen lo que quieren (en la música o en lo que sea). [Se llama así] porque siento que la industria [musical] no quiere gente pensante, artistas, lo que quiere es dar más de lo mismo. El Estado quiere que te calles, que no tengas voz, así que este álbum habla contra ello: guerra contra la autoridad, la industria musical, el Estado, guerra con nosotros mismos, mi asma (en mi caso) o cosas de esa naturaleza".