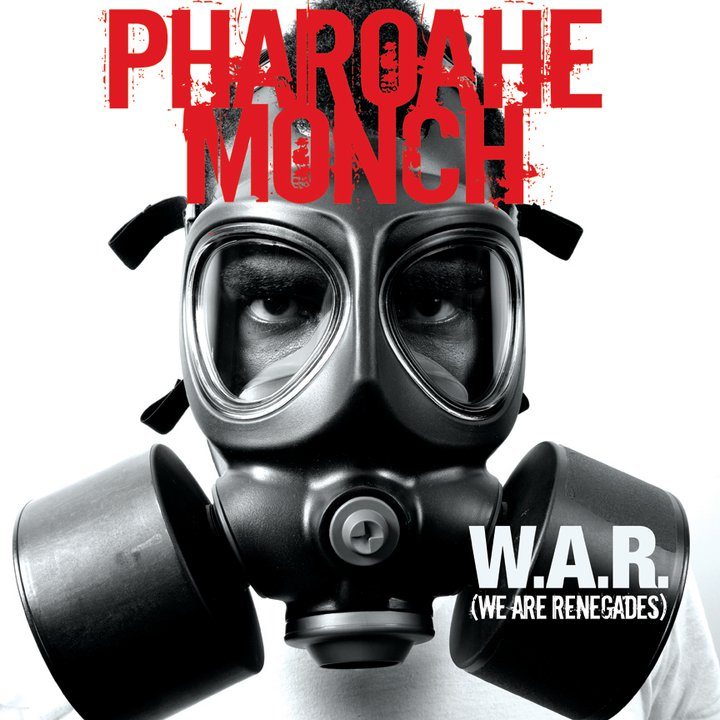 W.A.R. de Pharoahe Monch es quizá el disco más esperado del año para mí, principalmente porque Monch ha comentado mucho el concepto del disco (W.A.R. es el acrónimo de We Are Renegades) y con la publicación del tracklist no espero menos: dureza y coherencia temáticas. Si a ello le sumamos el delivery del MC de Queens, pfff! El primer play será el apagón de Summer of sam.
Según el representante oficial de Duck Down nos comenta, "the track listing below is tentative, but close to the finalized album (la lista de canciones de abajo es tentativa, pero cercana a la versión final del álbum)".
Tendremos que esperar hasta Octubre 26 para escuchar la versión final. Mientras tanto chekeen "Shine", primer sencillo con Mela Machinko.
TRACKLIST
1. Intro – Skit (con Idris Elba)
2. Evolve
3. W.A.R. (con Vernon Reid de Living Colour)
4. Clap
5. The Hitman
6. Black hand side (con Styles P & Phonte (de Little Brother))
7. Let my people go
8. Shine (con Mela Machinko)
9. Haile Selassie Karate (con Denaun Porter)
10. Assassins (con Jean Grae & Royce Da 5'9")
11. Illusions
12. Mama's boy
13. Still standing (con Jill Scott)