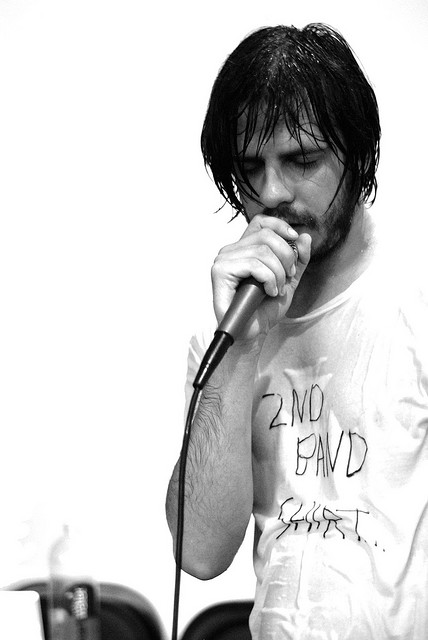 Micheal "Eyedea" Larsen, uno de los liricistas más emotivos que ha dado el hip-hop y notable miembro del roster de Rhymesayers, falleció a la corta edad de 28 años el día de hoy.
Según amigos cercanos, Eyedea fue encontrado muerto por su madre en su cama y ella misma dio la noticia en el Facebook del MC:
"It is with great pain and sadness that I tell you my son Mikey (Eyedea) has
passed away. At this time we kindly request your respect and our privacy as we
process this devastating loss. On behalf of Mikey's family, close friends and
fans, thank you."
"Con gran dolor y trizteza les comunico que mi hijo Mikey (Eyedea) falleció. Amablemente pedimos su respeto y privacidad mientras pasamos por esta devastadora pérdida. En nombre de la familia de Mikey, amigos cercanos y fans, gracias".
Hasta el momento se desconoce la causa de su de su fallecimiento.
No more smiles. Que descanse en paz Eyedea.
Vía: City Pages
ACTUALIZACIÓN
A un mes del inesperado fallecimiento de Eyedea, la autopsia hecha por un médico del condado de Ramsey, Minesota, determinó que la muerte se debió a un sobredosis accidental de droga. El reporte se dio a conocer por el diario de Mineapolis, Star-Tribune, y aunque en él se establece que la causa fue toxicidad por opiaceos, no se menciona ninguna droga en específico.
La madre de Eyedea tan sólo declaró que, al día del fallecimiento, ella no tenía conocimiento de algún tipo de adicción.
Que descanse en paz Eyedea.