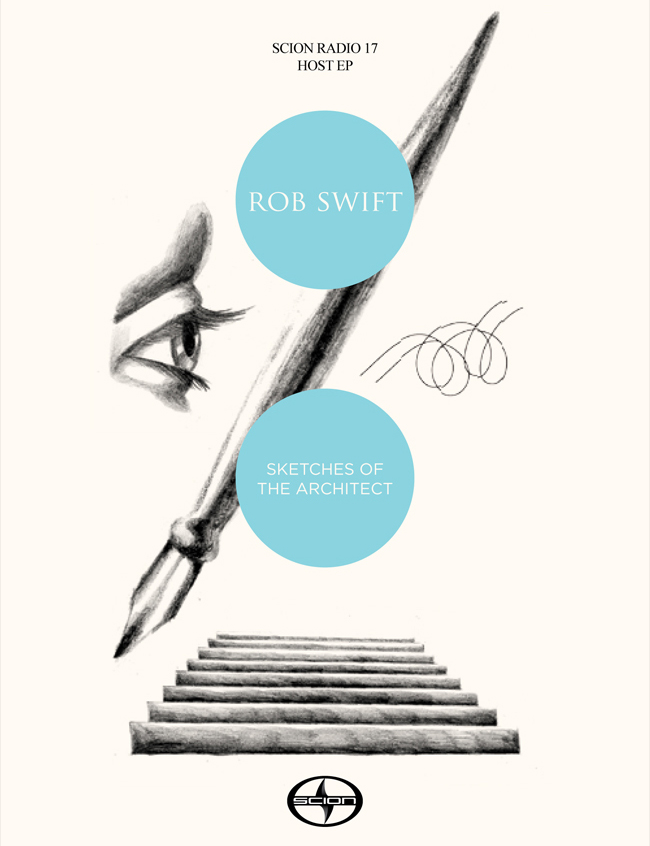 A nueve meses de haber publicado su último disco, The Architect (El Arquitecto), Rob Swift nos regala el EP Sketches of The Architect (Bosquejos de El Arquitecto), en donde el DJ neoyorkino rehizo varias de las canciones originales, incluyó algunas que no terminó para el LP y, aparte, agregó un texto en donde explica la influencia que "la música clásica" ha tenido en él en los últimos años (orginalmente ya había explicado eso en una entrevista que les posteamos tras la salida de TA).
Les dejo el link para que descarguen el EP gratuitamente
y discutan un poco con Rob Swift como nosotros. ¿Qué tipo de música entra dentro de la catgoría "clásica"?, ¿qué tanto "la música clásica" sigue siendo vigente o cuál es su relación real con nuestras vidas?, ¿qué sensación o qué imágenes te causan una orquestación, un violín o algún instrumento clásico?