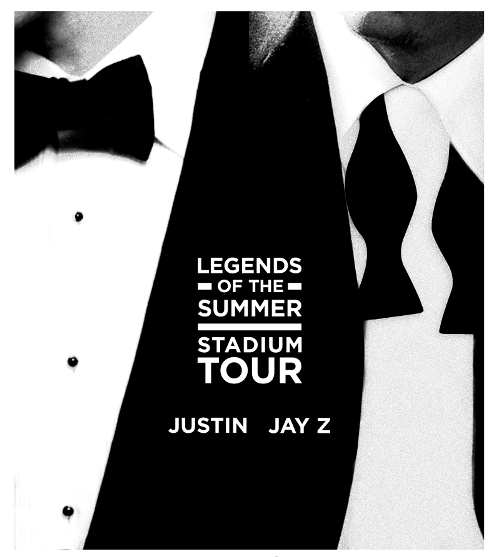 Ésta no la veía venir nadie. Jigga y Justin tourean juntos. ¿Habrase visto semejante movimiento?
El 19 de marzo sale el nuevo disco de Justin Timberlake, The 20/20 experience. En su primer sencillo tuvo de invitado especial a Jay-Z y entregaron elegancia y frescura para calentar.
Doce fechas, doce estadios de Estados Unidos y Canadá en julio y agosto en el Legends of the summer Tour.
LEGENDS OF THE SUMMER
Julio 17   Toronto, ON
Julio 19   New York, NY
Julio 22   Chicago, IL
Julio 26   San Francisco, CA
Julio 28   Los Angeles, CA
Julio 31   Vancouver, BC
Agosto 4   Hershey, PA
Agosto 6   Detroit, MI
Agosto 8   Baltimore, MD
Agosto 10   Boston, MA
Agosto 13   Philadelphia, PA
Agosto 16   Miami, FL