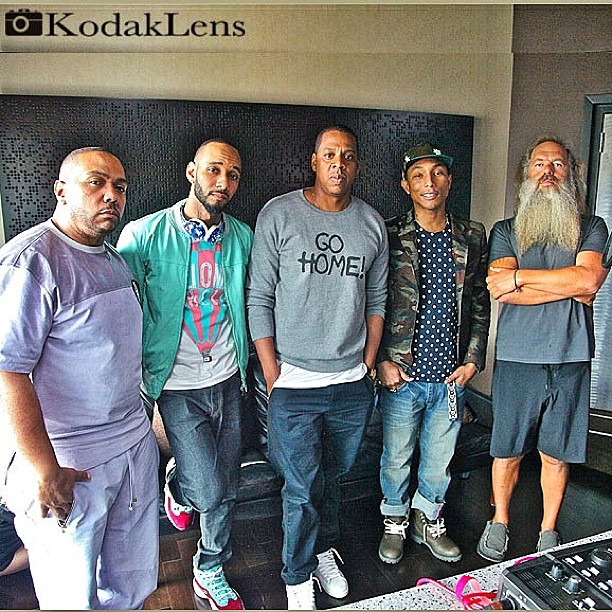 Así, casual, el 4 de julio tendremos nuevo álbum de Jigga: Magna Carta Holy Grail.
En este video para anunciarlo, aparece en el estudio con Timbaland, Rick Rubin, Swizz Beatz y Pharrell. Podemos escuchar fragmentos de sus discusiones, del proceso de creación, de los beats y su planes para soltarlo.
Parece que encontraremos esa versatilidad à la Watch the throne y varios beats uptempo como en The Black album.
Magna Carta Holy Grail estará dispuesto para descarga gratuita para el primer millón de usuarios de Samsung Galaxy que descarguen la app especial el 24 de junio. El resto lo podremos conseguir normalmente tres días después.