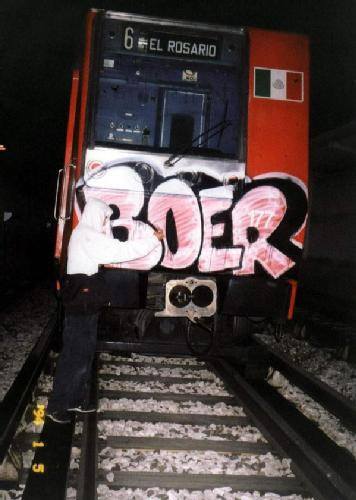 "1988, Paris, Francia. Honet, graffiti writer europeo, comienza a pintar las calles de la ciudad. Sólo dos años pasaron para que Honet debutara como lo que en europa conoce como trainpainter, es decir, atacando el famoso "sistema", "bomb the system" o bombardea el metro.

Si amigos bomb the system no es pintar contra el gobierno, en Estados Unidos. Se empezó a usar esta frase para denotar la habilidad, rapideza y sencillez de tu bomba para que te vieran por todo el "Sistema de Transporte Metro" o "Subway System" como se conoce en New York".
– Hablando de hacer su tarea, el equipo de Ilegal Squad te explica "tu" slang, toy.