"I feel that the absence of lyrics allows the listener to meditate on their own life,
as opposed to being saturated with someone else's story.
It makes space for clear thought".
– Afta-1, 2008.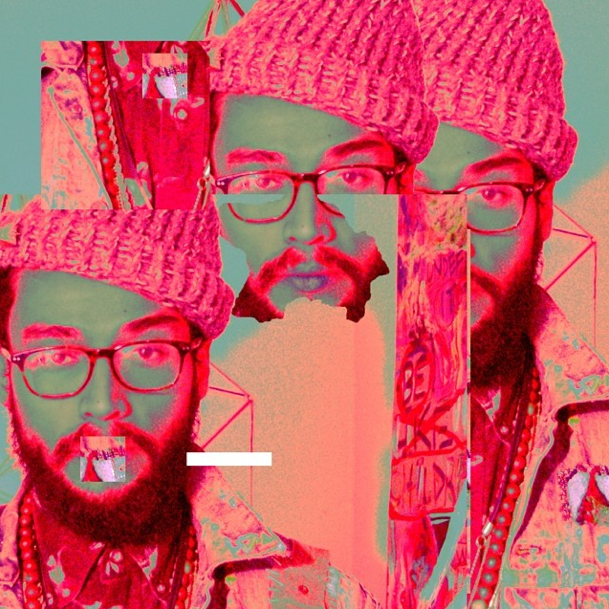 Hace un mes platicaba con Tino sobre Afta-1. Desde 2011 no sabíamos de él después de ese EP que trabajó con Nikko Gray, y como solista ni hablar, un año más de ausencia desde F O R M. Le contaba que lo había tratado de rastrear, pero todos sus beats y discos habían desaparecido de su Bandcamp y su Soundcloud. Nuestra conclusión fue: se trató de una alucinación colectiva. Por eso fue una GRAN y grata sorpresa cuando la semana pasada pudimos escuchar _UNDFND, una nueva producción con 19 beats que emanan su transplante de Los Angeles a Tokyo.
Ahora, unos días más tarde tenemos doble dosis con Toy machines, un EP doble con 12 instrumentales progresivas y un sonido experimental (hablo de que que podemos notar grabaciones lo-fi de drums hechos con la boca, uso del ruido como elemento perscusivo o ambiental, e incluso instrumentales donde prescinde de beats). De hecho, el mismo Afta dice que estamos escuchando el 2028. Me evoca mucho al camino que siguió DJ Krush en su etapa The message at the depth, un beatmaker que atravesó varios horizontes sin perder el camino que se propuso en un inicio.
Más lejano, más excéntrico, misma paz y amor en beats. Dense.