Tenemos en la fila del iTunes Yessir whatever de Quasimoto, Bruja de Mala Rodríguez, Extended play de Statik Selektah, y hasta Yeezus de Kanye y Watching movies with the sound off de Mac Miller. Todos salieron oficialmente ayer. No hay que dormirnos mucho en ellos, porque la tercera parte de The piece maker de Tony Touch se viene para el 9 de julio y una semana antes tendremos Carta Magna Holy Grail de Jigga y Summer knights de Joey Bada$$. Pfff! Ya hacía falta una racha así. La neta todos se antojan para escucharlos en caliente.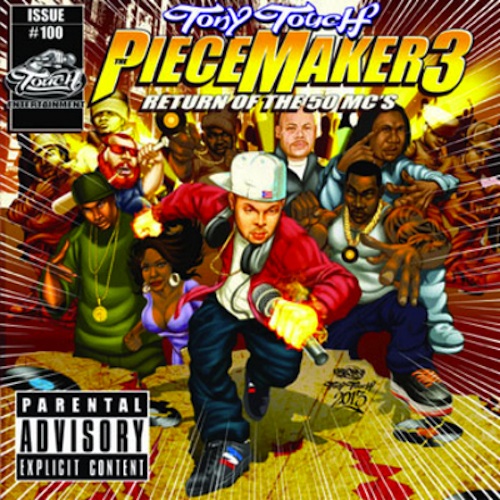 Como sea, este post trata de The piece maker, y para que se den un quemón de lo que hablo, calen cómo Tony Touch hizo ejercitar a Eminem sus flows y su resentimiento en "Synphony in H".
Obviamente la H es de odio. Esperemos que de ese calibre, mínimo, venga The piece maker 3. Pinta para ello con apariciones de Busta, M.O.P., Kurupt, Sean Price. A.G., Black thought, Ghostface, Joell Ortiz, Royce Da 5′ 9" e incluso Redman, Method Man & Erick Sermon en un sólo track. Recuerden, 9 de julio.